Antalya Airporr Car Rental
Antalya Antalya Airport Rental Cars
The latest model and well-maintained rental vehicles with insurance coverage are with you at the Antalya Airport location with the assurance of www.hasgulrentacar.com. www.hasgulrentacar.com is the indispensable address for Antalya Airport car rental services.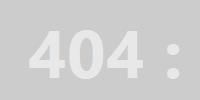 Antalya Antalya Airport
Get a price for Antalya Airport Car Rental now. Advantageous Prices & Online Reservation, +905326696812.
Yeşilköy, Antalya Havaalanı Dış Hatlar Terminali 1, 07230 Muratpaşa/Antalya Antalya
+905324232373