HATAY ISKENDERUN CAR RENTAL SERVICES

You can go to Iskenderun for various purposes, where you can see all the beauties of the Mediterranean together. Your journeys will be very comfortable in this unique city, which you can choose for various purposes such as business travel, vacation or medical tourism. Thanks to Hasgül Rent a Car, which you can choose for your car rental needs in Antakya, you can have the car of the brand and model you want in a few minutes. Rent the vehicles that you can rent for as long as you want with our wide vehicle fleet. Find solutions suitable for your Hatay car rental expectations by contacting our friendly customer representatives immediately. Reach easily from one end of the city to the other in our low mileage and high performance vehicles.


Hasgül Rent a Car car rental Antakya Hatay

Hasgül Rent a Car car rental prepares the ground for safe journeys for you and your loved ones thanks to the special services it offers in Antakya Hatay region. Consult us now for your rental car needs in Hatay, and take the first step to a pleasant journey. You can choose our Antakya airport car rental company to reach your destination quickly, reliably and in the way you want, especially after your flights by airline. It does not matter whether those who are looking for Hatay airport rent a car come from a different city or from a different country. Thanks to the reservation you will make in advance, you can go on a pleasant journey with your vehicle as soon as you land in the city, wherever you are in the world. Thanks to the affordable Hatay Antakya car rental prices, you will have VIP car rental services without tiring your budget.


Feel Special With Hatay Antakya Rent A Car

Thanks to our Hatay airport rental car services, where you will feel special and live the time as you wish, you can take a break wherever you want and buy gifts for your loved ones. Even if you want to take a break in a certain place in the vehicles that you will rent for a few hours, such as a taxi, an additional fee schedule is applied for each minute you hold. You do not have the luxury of taking a break in public transportation vehicles. Hatay Iskenderun will be in your palms thanks to our Hatay airport rent a car company, which allows you to control time as you wish, away from the stress of other transportation vehicles, where the most basic needs turn into luxury.
Hatay İskenderun Rental Cars
The latest model and well-maintained rental vehicles with insurance coverage are with you at the İskenderun location with the assurance of www.hasgulrentacar.com. www.hasgulrentacar.com is the indispensable address for İskenderun car rental services.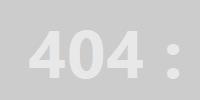 Hatay İskenderun
PAC Meydanı Hatay
05327306812