QUICK SOLUTIONS FOR HATAY AIRPORT CAR RENTAL

Hasgül Rent a Car, a Hatay rent a car company, is always with you with the car rental services you need in and around Hatay. Get ready for an economical and comfortable driving experience, whether alone or with other passengers. We fully meet your expectations with Hatay airport car rental services, which we offer with rental cars equipped with high security equipment to ensure that every journey is safe. Consult us to travel comfortably in the latest model cars of the world's giant automobile manufacturers. You can find the most suitable models for your needs and budget among the cars with different features. With Hasgül Rent a Car, which stands out with its corporate character among Hatay car rental brands, you can complete your car rental transactions in a few minutes.




Antakya Car Rental is Easy

Thanks to Hasgül Rent a Car, which is accessible to everyone with affordable Hatay car rental prices, you will easily reach the Hatay rental car you need. After getting off the plane, all you have to do is take your luggage and get into your vehicle. You can have alternatives that will not leave any trouble in your journeys by choosing whichever car rental options you want, with or without a driver. Thanks to our Hatay rent a car company, you do not have to wait in line and departure time in public transportation vehicles. You will make sure that your luggage is correctly placed. You will have safe journeys in vehicles with large luggage capacity, without any limit on your luggage with fragile items.




Car Rental is Asked from Us in Hatay Province

It is very advantageous to travel in a vehicle that cares about your privacy, away from other passengers you do not know! Our company, which is the right solution for your Hatay airport car rental needs, has vehicles from every segment. In this way, you can choose cars with manual, diesel, sedan or hatchback chassis. Even the most difficult journeys will be very easy in our vehicles that you can choose in the color and model you want. Equipped with driving assistant, automatic brake support, fog lights and high safety equipment, our vehicles will be your greatest assistant during your journey.
Hatay Hatay Airport Rental Cars
The latest model and well-maintained rental vehicles with insurance coverage are with you at the Hatay Airport location with the assurance of www.hasgulrentacar.com. www.hasgulrentacar.com is the indispensable address for Hatay Airport car rental services.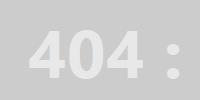 Hatay Hatay Airport
Hatay Havalimanı, Paşaköy, Havalimanı Cad 1/1, 31121 Hatay Hatay
+905327306812