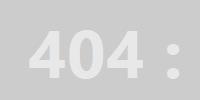 THOSE WHO WANT TO HIRE RENAULT CLIO AUTOMATIC APPLY TO HIRE A CAR at HATAY AIRPORT
Renault Clio, which has Icon, Touch and Joy equipment packages, prevents you from getting tired on journeys with its automatic transmission. You can choose our Hatay rent a car company for rental Renault Clio automatic, which provides a very important advantage on long roads and in areas with heavy traffic. Thanks to the rental Renault Clio automatic, which allows you to move comfortably even on the narrowest roads with its hatchback chassis, journeys will be much more energetic. Thanks to the lane tracking system in the vehicle, you are not allowed to go out of your lane even when you are distracted. Rental Renault Clio, which is with you in emergency situations, has an emergency brake support system. With this feature, no obstacle in front of you can scare you. Renault Clio automatic, which you can easily rent thanks to our Hatay car rental company, also has a safe distance warning system.
Antakya Car Rental for Rental Renault Clio Automatic
With our Antakya airport car rental company, you can easily rent the Renault Clio automatic you need. You will love Renault Clio automatic, which allows you to have pleasant journeys thanks to its Aux-Bluetooth technology. Rental Renault Clio automatic, which allows you to feel as if you have a co-pilot with you with its parking sensor and digital information display, has a 7-speed automatic transmission. Rainy weather can be your favorite journey thanks to the rain sensor in the rental Renault Clio automatic, which helps even those who do not like to drive in rainy weather!
Own Renault Clio Auto for Rent with our Hatay Rental Car Brand
Thanks to the affordable Hatay car rental prices, you can rent the car you want without burning your pocket. With our Hatay rent a car company, both you and your loved ones will have a comfortable journey without tiring your budget. You can share the car rental cost with the other drivers you will register in the contract, so you can rent a car with almost as much budget as you allocate for a public transportation fee. All equipment packages of Renault Clio are waiting for you thanks to our car rental Hatay company, which follows an extremely affordable price policy.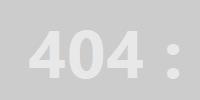 5 Person
3 Luggages
Hatchback 5 Doors
Automatic
Gasoline
Rental Terms
Min. Driver Age: 24 - Driving License: 1 year(s)
3000 ¤ deposit is required for this vehicle.
Renault Clio Automatic
Airport Pickup
Fair Fuel Policy
Insurance with %2 excess
Limited Mileage
7/24 Roadside Assistance
Third Party Liability
Additional Driver
Baby Seat
Full Insurance
Highway Pass Tag